Multiaxial weaving
Tracks and Shielding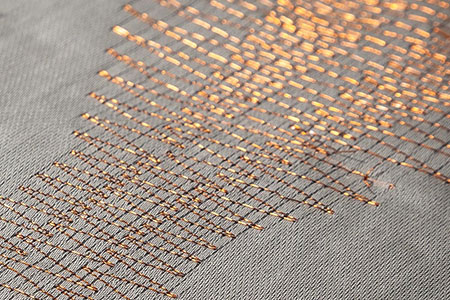 This group of technical fabrics can be used for example as electromagnetic shielding or for heating.
The multiaxial layer is added to the basic fabric composed of two systems. This layer covers the entire width of the fabric or just be added locally to copy a certain shape. These tracks can be made from different conductive materials for these applications.
Reinforcement and stabilization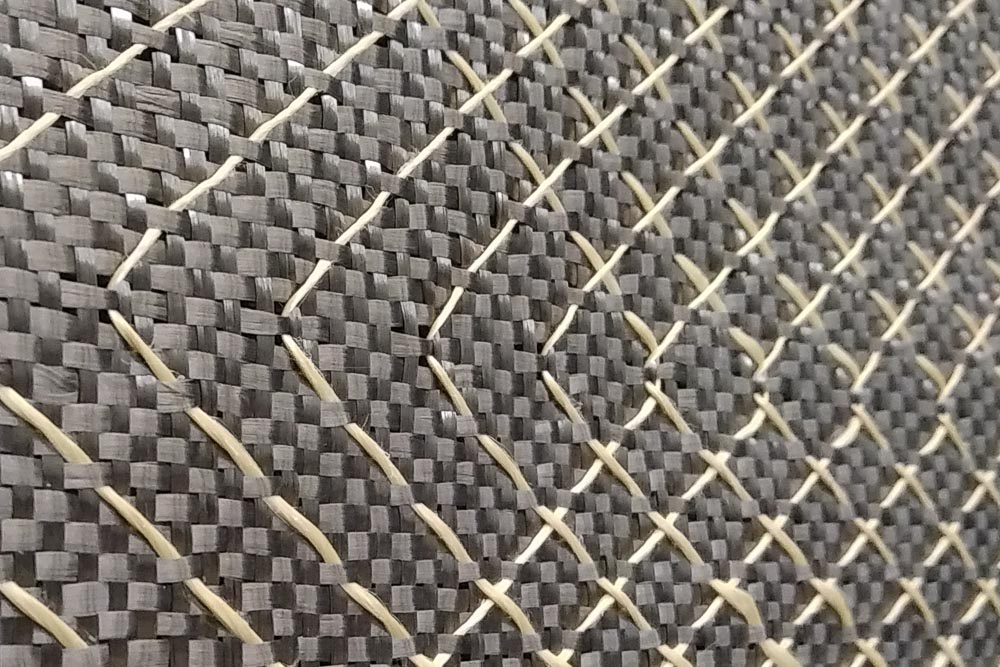 The multiaxial ORW system can be successfully used for additional reinforcement in directions other than the basic fabric structure. In the case of force acting in a direction other than that in which the fabric is oriented, there is a significant decrease in strength. The second system provides the necessary reinforcement in the direction in which the undesired weakness should be eliminated. Not only can the " diagonal" reinforcement be at various angles, but these angles can vary at will throughout the fabric.
Application
Reinforcement and stabilization can be used for automotive ( weaving in conductive tracks, locally reinforcing the car body) , for the army sector ( heated clothing, heated military decoys, infrared shielding for soldiers) , for the construction sector (integrated into heated floors and walls) .
African Boutique
386, Murtala Muhammed Way
Lagos - Nigeria
Tel./fax: +234 703 648 8360
vebanigeria@veba.cz
Copyright
© VEBA, textilní závody a. s.
All rights reserved