Hybrid Fabrics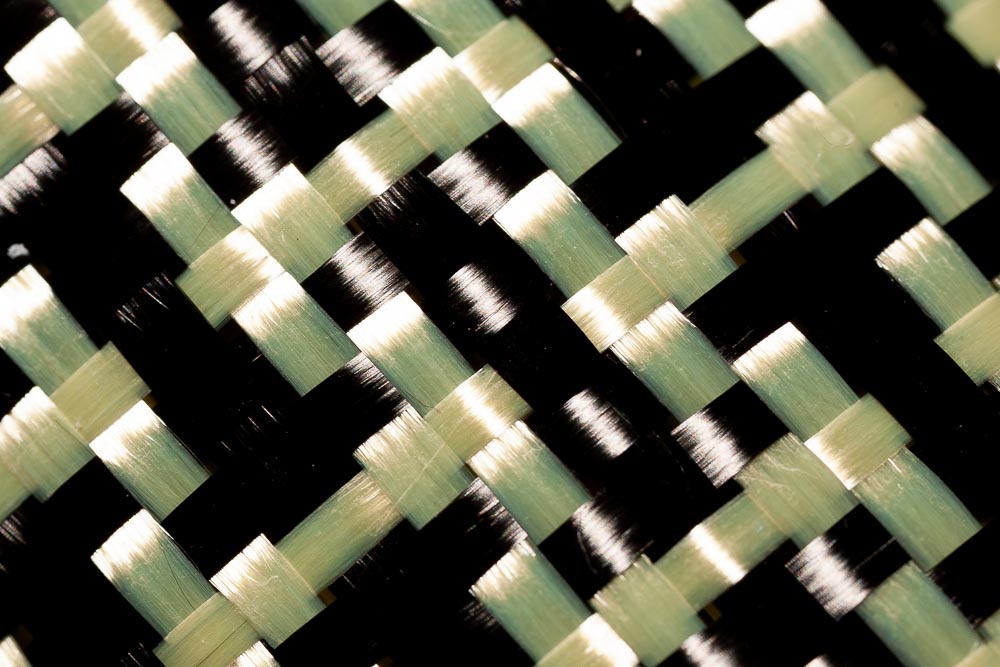 The main advantage of hybrid fabric is their resistance to impact. When it comes to the carbon/aramid combination, carbon provides extra strength and aramid adds toughness.

This combination is suitable whenever you want to maintain properties such as strength and toughness. In terms of its mechanical and physical properties, basalt is nearly as good as carbon. Aramid provides the necessary toughness.

This combination can successfully be used where force is not applied to the whole area but only locally. It is therefore possible to replace carbon by basalt which is cheaper and is also very strong.



The combination of different materials maintains the unique properties of individual fibre components across the entire fabric surface (2D) or throughout the entire structure (3D) of the resulting product. Everything is thoroughly interconnected into one unit.Carbon is used in the directions which are most stressed and aramid is added if a slight toughness is required. Basalt is used in places which are not so strained. Synthetic / cotton can serve, for example, as a structural fixator to prevent a spatial structure from sliding along smooth filaments or as a "filler" in places which are less subject to force.
Application examples
Fighter plane cabins
Sports helmets and protectors
Kayaks
Masts
Beams, profiles, tunnels...
African Boutique
386, Murtala Muhammed Way
Lagos - Nigeria
Tel./fax: +234 703 648 8360
vebanigeria@veba.cz
Copyright
© VEBA, textilní závody a. s.
All rights reserved